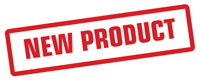 Silicone O-Ring Lubricant helps to prolong the life of almost all O-Ring elastomers. A thin film of the lubricant will aid in the seal
installation process as well as lowering friction in dynamic applications and to reduce the risk of permeation in
vacuum service.

Silicone O-Ring Lubricant does not swell or soften elastomers; it functions well as a rust inhibitor and has a wide temperature range of
-65° to +400°F (-53° to +204°C). It is moisture resistant, non-toxic and non-irritant when used in normal conditions.

SSLUBE-05 : 0.5 oz (14.2 gr.)
SSLUBE-20 : 2.0 oz (56.6 gr.)